Textile, a miracle! a country's soaring economic parameters! A journey from zero to a multi-billion dollar company enthralled the globe. Within a condensed space of decades, it hit $42.61B in FY 21-22. This transformation involves professionalism and better cognitive abilities equipped with the right reasoning capacity, swift decision-making capability, and prompt reaction to difficulties that occur, leading to the most feasible business solutions.That is when BUTEX Business Club is delighted to present TEXBIZ. This year it returns with its Intra University textile based business case competition, presenting TEXBIZ 4.0!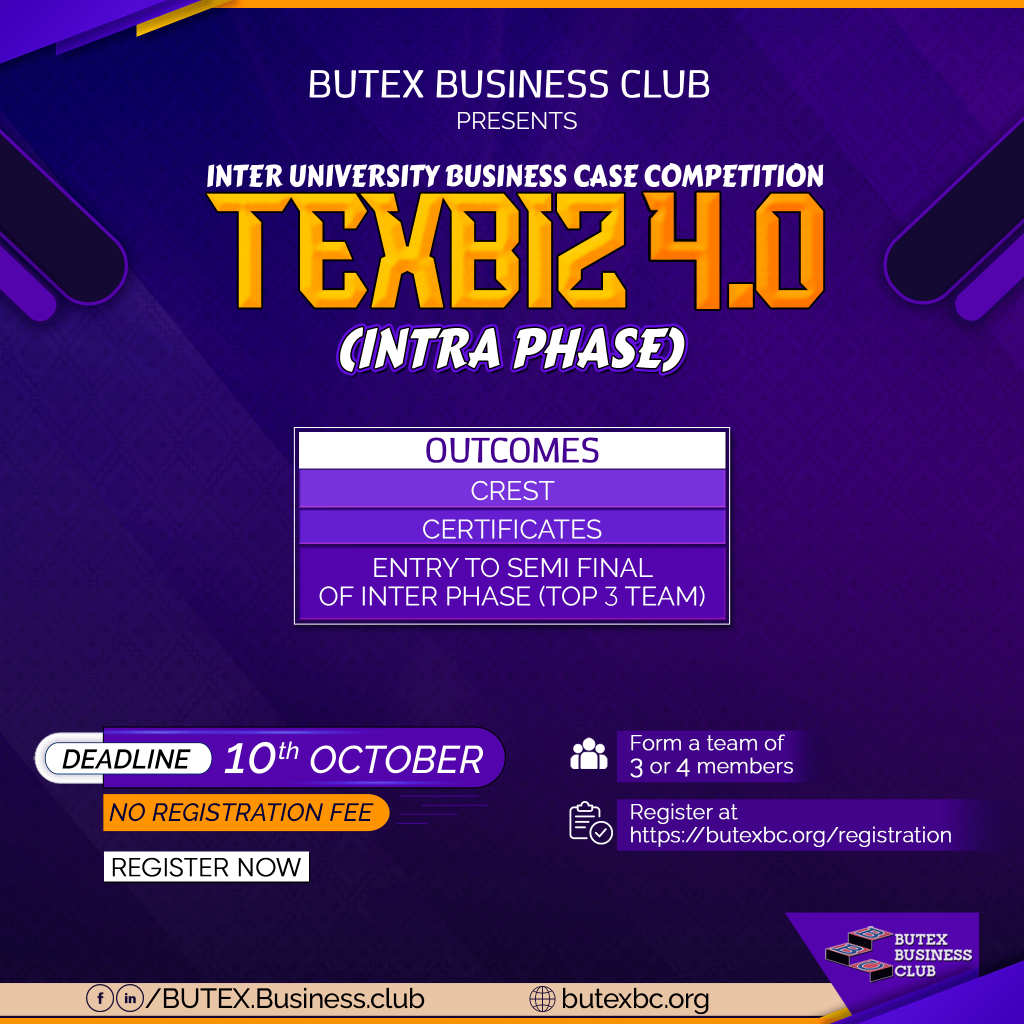 BUTEX BUSINESS CLUB
92 Shaheed Tajuddin Ahmed Avenue
Tejgaon Industrial Area, Dhaka – 1208, Bangladesh
© 2022 All Rights Reserved.